【スーパー】大塚食品のゼロミートハンバーグ(チーズインデミグラス)
【Supermarket】Zero Meat Hamburg (Cheese-in Demi-glace) by Ootsuka Foods
マルエツスーパーで発見@2021/11/05。
10月以降に「動物性原料不使用」でリニュアルした商品です。
再現度が高く、本物のチーズが苦手な方でもいけます。
Found at Maruetsu Supermarket @2021/11/05.
Renewed as "No ingredients of animal source used" since October 2021.
A well done piece. Great even for cheese haters.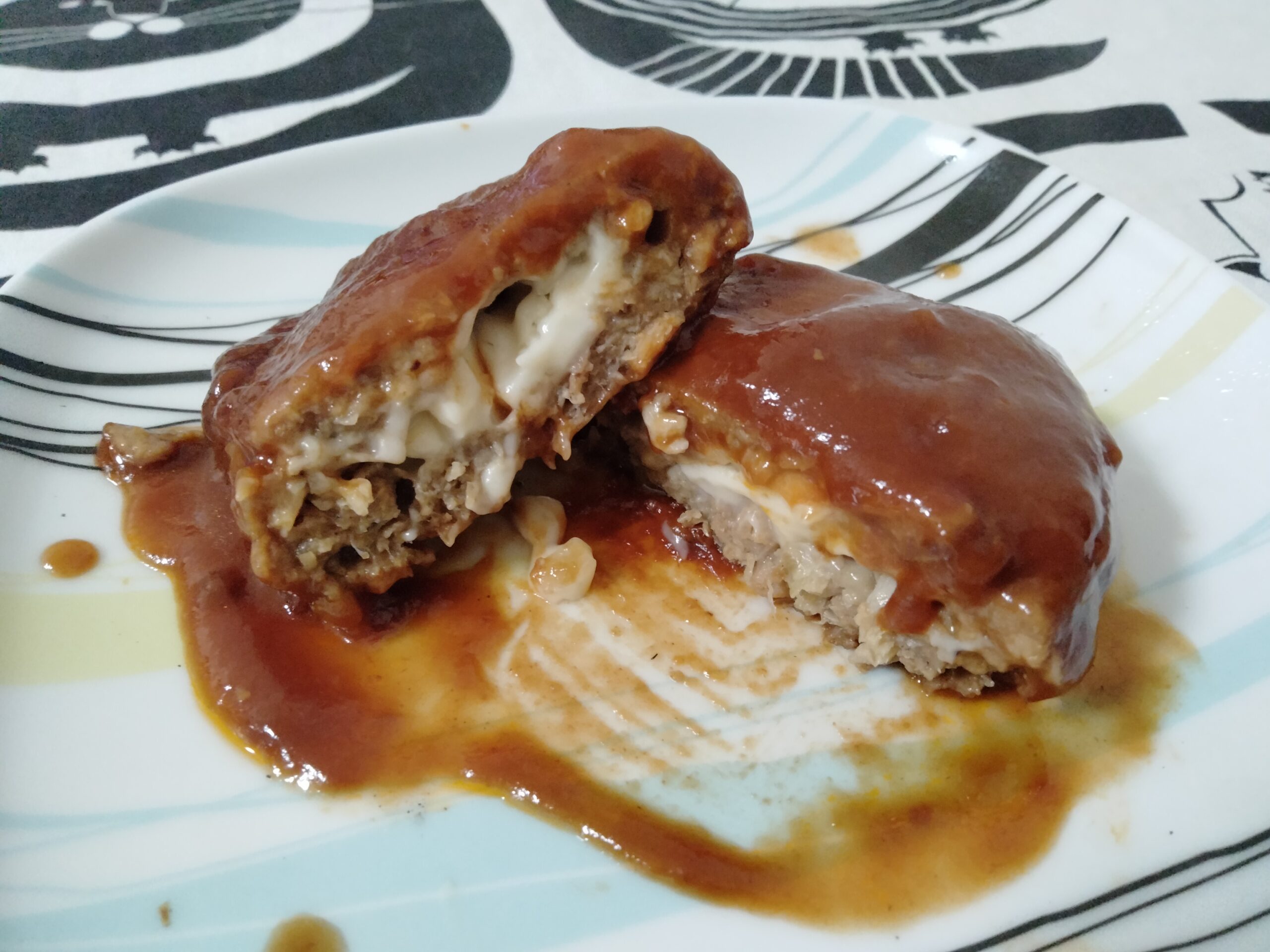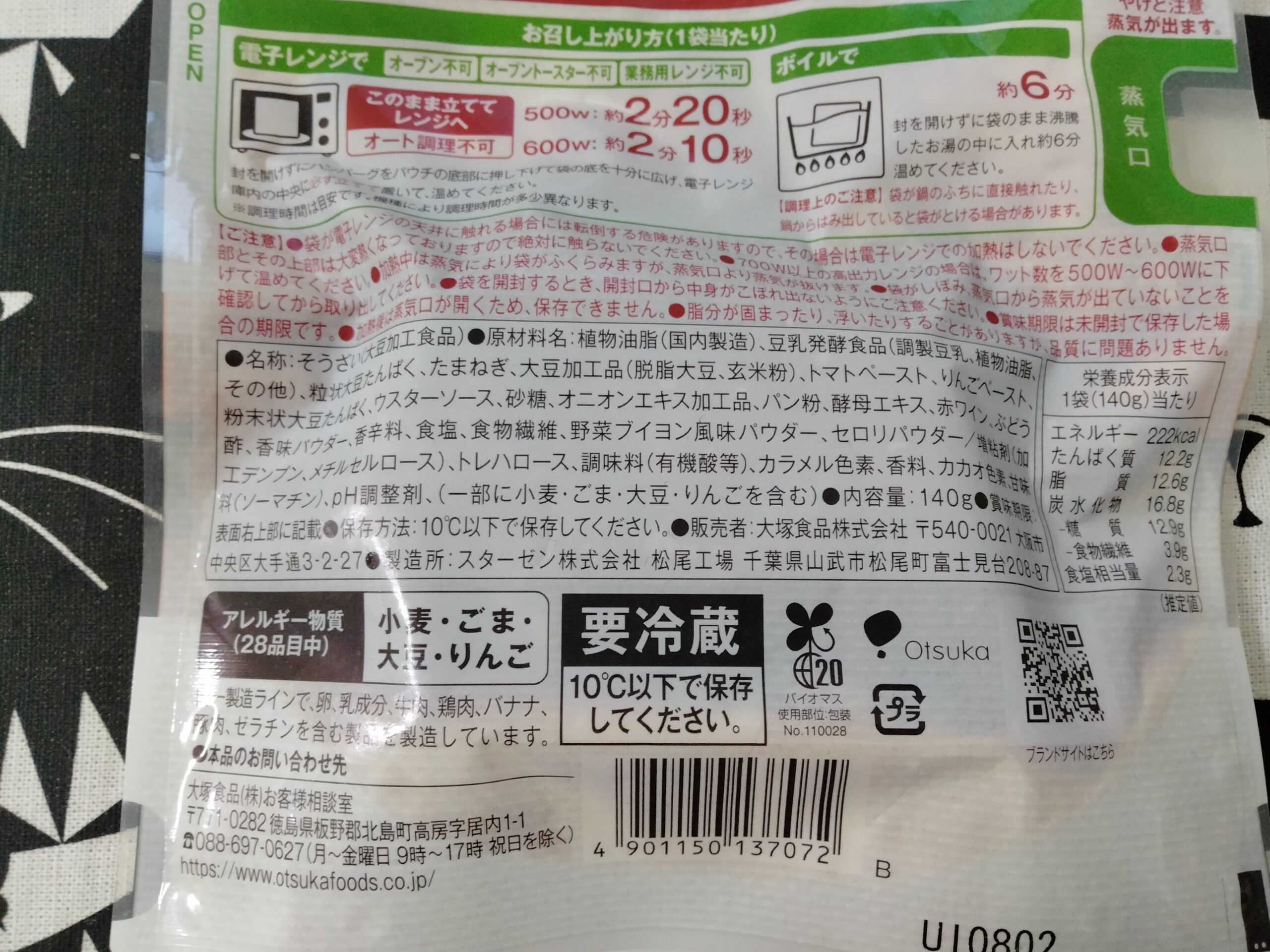 Ingredients:
Vegetable oil (Japan), Fermented soymilk product (Processeed soymilk, Vegetable oil, etc.), Granular soy protein, Onion, Soy product (Defatted soy, Brown rice flour), Tomato paste, Apple paste, Powdered soy protein, Worcester sauce(#1), Sugar, Onion extract product, Bread crumb, Yeast extract, Red wine, Grape vinegar, Aromatic powder, Spice, Salt, Dietary fiber, Vegetable bullion-ish powder, Celery powder.
【Additive】
Thickener (Processed starch, Methyl cellulose), Trehalose, Flavor enhancer (Organic Acid, etc), Caramel coloring, Flavor enhancer, Cacao coloring, Sweetener (Thaumatin), Acidity regulator.
※Contains Wheat, Sesame, Soy, Apple.
※Manufactured along with products that contain Egg, Dairy, Beef, Chicken, Banana, Pork, Gelatin. 
#1 Japanese Worcester sauce, based off Worcestershire sauce, does not contain anchovies.